Advent Corner 2018
Parish Reconciliation Service
All parishioners are encouraged to celebrate the Sacrament of Reconciliation. Several priests will be in attendance.
Watch for the date in a future announcement.
---
Holy Rosary Advent Mission
Rebuilding Our House of Bread
Dec. 4, 5, 6 at 7 p.m.
Dec. 7 Reconciliation starts at 7 p.m.
"Francis, go and rebuild my church which, as you see, is falling down." With these words, St. Francis, creator of the first nativity scene, set out on a lifelong building project. Our Church again finds itself in need of rebuilding, both physically and spiritually. In this three-day Mission Deacon Eric Gurash will reflect on God's great building project as encountered through salvation history, in our Church and in our own lives and how the birth of the great carpenter, in Bethlehem's 'House of Bread' provides us with an essential blueprint for a renewed physical and spiritual renovation. Join us at Holy Rosary Cathedral December 4, 5, 6 starting at 7 pm. Our Mission ends on Friday, December 7 at 7 pm with an opportunity to receive the Sacrament of Reconciliation.
---
We also have, at the back of the church, a variety of resources at a minimal cost.
The Little Blue Book
Journey through Advent & Christmas seasons with six-minute reflections on the Infancy Narrative of Luke. Suggested donation $3.
Sunday Missals
These are now available and are at the back of the Church. Suggested donation $5 each.
Children's Sunday Missals
We have a limited number of these missals available and would be a wonderful resource for children who will be preparing for their sacraments. Suggested donation $10
Daily Advent Readings and Devotions
These are also available at the back of the church. Please take one of your choice home and return it at the end of Advent.
Advent Knitting Tree
Our tree will soon be set up to display the knitting that has been donated to the parish. Do you have any items to contribute to our tree? They may be brought in at any time now—to the parish office during office hours or when you come to Mass. We continue to marvel and appreciate the time and talent that goes into the creation of these projects and thank you abundantly for your generosity! There is still a good selection of yarn in the Pamphlet Room to keep your fingers nimble during the winter months.
Here are some amazing online resources for Advent
Get daily reflections by email
---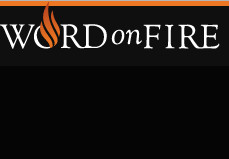 BISHOP ROBERT BARRON's Daily Advent Reflections
Best Advent Ever 2017 (Matthew Kelly)
FR. RICHARD ROHR
Reflections by Elizabeth Kirkland Cahill
Arts and Faith: Advent (video series)
Find readings, meditations and more
---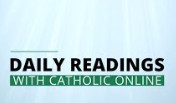 DAILY ADVENT READINGS

ADVENT RETREAT ONLINE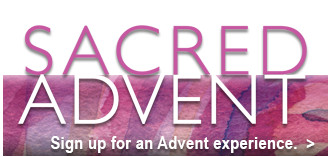 DAILY MEDITATIONS
---
Mass Schedule
| | |
| --- | --- |
| Sun | 10:00am |
| Mon | No Mass |
| Tue | 8:00am |
| Wed | 8:00am |
| Thu | 7:00pm |
| Fri | 8:00am |
| Sat | 5:00pm |
All Services