Week of Prayer for Christian Unity
Justice, and only justice, you shall pursue
The annual Week of Prayer for Christian Unity will be observed from January 20-27 in Regina. This year, the theme is "Justice, and only justice, you shall pursue" (Deut 16: 18-20). Prayer for Christian unity is the heart of the ecumenical movement since the unity we seek is given to us "as Christ wills, and according to his will."
You are invited you to join in the following:
Ecumenical Liturgy • Tuesday, January 15, 2:30pm at Luther College (U of Regina).
Planned together with Campion College, this service is open to all on campus and visitors.
Refreshments and conversation following the service.

Singing into Unity • Sunday, January 20, 3pm at Westminster United Church (3025 13th Ave.).
This service of traditional hymnody, contemporary songs, and global music will reflect on the role of congregational singing in promoting Christian unity.
All are welcome. This will be of particular interest to choirs.
Refreshments and conversation following the service. Parking available at Holy Rosary Cathedral.

Ecumenical Prayer & Reflection • Monday, January 21, 2:30pm at Campion College (U of Regina).
Planned together with Luther College, this service is open to all on campus and visitors.
Refreshments and conversation following the service.

A service for children • Tuesday, January 22, 1:30pm at Christ the King Catholic Parish (3239 Garnet St.).
All are welcome to join in this short service with the children of St. Pius X Elementary School.

Beer & Bible • Thursday, January 24, 7pm at (Location TBA).
A study on the theme "Justice, and only justice, you shall pursue" (Deut 16: 18-20). Must be 19+ to attend.
Contact Tashia Toupin, tel. 306-352-1651 or ttoupin@archregina.sk.ca.

Concluding Worship Service • Sunday, January 27, 3pm at Resurrection Catholic Parish (3155 Windsor Park Road).
A service of prayer for Christian unity in our community and throughout the world.
Preacher: Bishop Rob Hardwick, Anglican Diocese of Qu'Appelle.
Refreshments and conversation following the service.
The Week of Prayer is coordinated by the Regina Council of Churches using resources from the Canadian Council of Churches, the World Council of Churches, and the Pontifical Council for Promoting Christian Unity. See http://weekofprayer.ca. A free-will offering will be taken for the work of the Regina Council of Churches.

For further information, contact Nick Jesson, 306-352-1651 or jesson@ecumenism.net

A note on the theme for 2019:
Every year Christians across the world gather in prayer for growth in unity. We do this in a world where corruption, greed and injustice bring about inequality and division. Ours is a united prayer in a fractured world: this is powerful. However, as individual Christians and communities, we are often complicit with injustice, and yet we are called together to form a united witness for justice and to be a means of Christ's healing grace for the brokenness of the world.

The Week of Prayer for Christian Unity 2019 has been prepared by Christians from Indonesia. With a population of 265 million, 86% of whom are reckoned to be Muslim, Indonesia is well known as having the largest Muslim population of any country. However, about 10% of Indonesians are Christian from various traditions. In terms of both population and the vast extension of the country Indonesia is the biggest nation in South East Asia. It has more than 17,000 islands, 1,340 different ethnic groups and over 740 local languages and yet is united in its plurality by one national language Bahasa Indonesia. The nation is founded on five principles called Pancasila,[1] with the motto Bhineka Tunggal Ika (Unity in Diversity). Across the diversity of ethnicity, language and religion, Indonesians have lived by the principle of gotong royong which is to live in solidarity and by collaboration. This means sharing in all aspects of life, work, grief and festivities, and regarding all Indonesians as brothers and sisters.

This always fragile harmony is today threatened in new ways. Much of the economic growth that Indonesia has experienced in recent decades has been built on a system that has competition at its heart. This is in stark contrast to the collaboration of gotong royong. Corruption is experienced in many forms. It infects politics and business, often with devastating consequences for the environment. In particular, corruption undermines justice and the implementation of law. Too often those who are supposed to promote justice and protect the weak do the opposite. As a consequence, the gap between the rich and the poor has widened; and so a country rich in resources has the scandal of many people living in poverty. As a traditional Indonesian saying goes, "A mouse dies of hunger in the barn full of rice." Meanwhile particular ethnic and religious groups are often associated with wealth in ways that have fed tensions. Radicalization that pits one community against another has grown and is exacerbated by the misuse of social media that demonizes particular communities.

Christian communities in such an environment become newly aware of their unity as they join in a common concern and a common response to an unjust reality. At the same time, confronted by these injustices, we are obliged, as Christians, to examine the ways in which we are complicit. Only by heeding Jesus's prayer "that they all may be one" can we witness to living unity in diversity. It is through our unity in Christ that we will be able to combat injustice and serve the needs of its victims.

Moved by these concerns, the Christians of Indonesia found that the words of Deuteronomy, "Justice, and only justice, you shall pursue ..." (see Deut. 16:18-20) spoke powerfully to their situation and needs. Before the people of God enter the land God has promised them they renew their commitment to the Covenant God established with them. The pericope comes in a chapter whose central theme is the festivities to be celebrated by the Covenant people. After each festival the people are instructed, "Rejoice during your festival, you and your sons and your daughters, your male and female slaves, as well as the Levites, the strangers, the orphans, and the widows resident in your towns" (Deut. 16:14, see also 16:11). Indonesian Christians look to recover this same spirit of inclusive festivities across communities, which they previously enjoyed. At the end of this long chapter it may seem strange to have two verses about appointing judges, but in this Indonesian context the links between festivities for all and justice become alive. As people of the Covenant established in Jesus, we know that the delights of the heavenly banquet will be given to those who hunger and thirst and are persecuted for justice "for theirs is the kingdom of heaven" (Matt. 5:6, 10).

Christ's Church is called to be a foretaste of this kingdom. However, in our disunity we fall short. We fail to be the sign of God's love for his people. Just as injustice has widened the divisions that have riven Indonesian society, so injustice has also fed the divisions of the Church. We repent of the injustice that causes division, but as Christians we also believe in the power of Christ to forgive us and heal. And so, we find ourselves united under the cross of Christ, calling both for his grace to end injustice and for his mercy for the sins which have caused our division.

[1] The five principles of Pancasila are (1) Belief in the one and only God, (2) Just and civilized humanity, (3) The unity of Indonesia, (4) Democracy guided by the inner wisdom in the unanimity arising out of deliberations amongst representatives, (5) Social justice for all People of Indonesia.
--
Rachel's Vineyard Ministry
Are you hurting because of an abortion? Rachel's Vineyard is a safe place to renew, rebuild and redeem hearts broken by abortion.
Contact Elaine at 1-306-480-8911 or email: r.vineyardsk@sasktel.net
---
---
Thinking about Separation or Divorce?
Is your marriage or that of a relative or friend heading for divorce? Do you know how to save that marriage?
Retrouvaille (pronounced retro-vie) is designed to help troubled marriages regain their health and re-awaken the love, trust and commitment that originally brought them together.
For confidential information call Ben & Joanne at (306) 652-7155 or email: retrouvaille@sasktel.net
Dating, Engaged or Newly-married Couples
COUPLES CONNECT
December 16 – March 24
RESURRECTION PARISH
Eight sessions in total, every two weeks - with dynamic, knowledgeable speakers who will share with couples what is needed to have a mutually fulfilling relation-ship. Held on Sunday afternoons from 3:00 to 6:30 p.m.
Includes two 30 min presentations, private couple discussion/sharing time, Q & A with presenters and Fr. Rick, followed by an amazing couple's dinner.
Register ASAP. $275/couple.
We welcome couples from all parishes in the diocese. To register or for more information please contact Linda at bmueller@sasktel.net 306-533-8355 or Rose at rtrehas@sasktel.net 306-530-5544
---
Lay Formation Program
Share the Joy of the Gospel!
I'd love to take the course, but I want to wait until: my kids are grown, I can slow down at work, I'm retired...
The sad truth is, nearly 75% of young people, even those raised in religious homes, will leave the Church by the time they are 25 - well before many of us retire! Some of the most common reasons given for leaving one's faith behind include; perceived conflicts between faith and science, Christians behaving badly, a lack of evidence for the existence of God and difficulties with some of the Church's teachings.
Our sons and daughters need mentors who are "well-trained and animated by a sincere faith whose life has been touched by the personal and merciful love of Jesus Christ" (Pope Francis).

We are currently accepting applications for our fall in-take. For more information or to register, please contact our Program Coordinator, Eric Gurash, at 306.325.1651 ext 211 or email him at egurash@archregina.sk.ca.
Hope Heals - Adult Grief Group
Formerly Regina Palliative Care
Is someone you know suffering from a loss or struggling with their grief? We can help.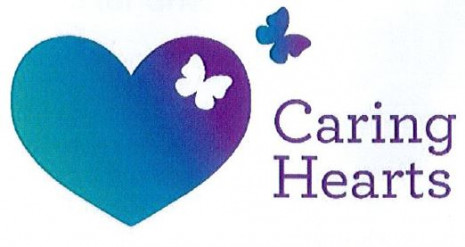 Phone 306-523-2781 to assess your group readiness and register.
Our counsellors can help you and your loved ones build hope and resiliency when dealing with grief following death, whether from illness, an accident, a traumatic event, or the loss of a missing person. Our programs and services are offered in a variety of ways and support all ages and backgrounds.
The Conexus Resource Library is a comprehensive lending library offering a variety of reading materials that can assist children and adults as they journey through their grief. It also offers resources about grief and bereavement for professionaIs, volunteers, educators and students. To borrow materials, please stop by 200-2150 Scarth St. Monday - Friday 8:30 a.m. -4:30 pm.
Dear brothers and sisters in the Muslim community of Saskatchewan,
January 30, 2017
On behalf of the Catholic community, we wish to express our deep sorrow on recent tragic events in Quebec City, and to offer our condolences and prayers for your suffering community at this time. Earlier today, His Holiness Pope Francis, expressed his own prayers for those who were killed and injured in Quebec, as well as their families, asking the Lord to bring them comfort and consolation in the ordeal.
We stand together with you and leaders of all faith communities in condemning violence, particularly violence in the name of God, whose name is peace. Violence profanes the name of God. Such inconceivable violence violates both the sacredness of human life as well as the respect due to a community at prayer and its place of worship.
In his 2017 Message for Peace, Pope Francis says: "may we dedicate ourselves prayerfully and actively to banishing violence from our hearts, words, and deeds, to becoming nonviolent people and to building nonviolent communities that care for our common home. 'Nothing is impossible if we turn to God in prayer. Everyone can be an artisan of peace.'"
We pray together with you that the God who is peace will bring you comfort and lead us together to walk in peace and solidarity. We are committed to working together with you, and all people of goodwill, towards peace, sharing in all efforts that unite us to our brothers and sisters of the Muslim faith.
In solidarity and peace,
The Catholic bishops of Saskatchewan
Archbishop Donald Bolen, Archdiocese of Regina
Archbishop Murray Chatlain, Archdiocese of Keewatin-Le Pas
Bishop Bryan Bayda, Eparchy of Saskatoon
Bishop Albert Thévenot, Diocese of Prince Albert
Very Reverend Kevin McGee, Diocese of Saskatoon
---
Catholic Blogs
from the Archdiocese of Regina

Social Justice Director Bert Pitzel blogs about Pope Francis' Encyclical, Laudato Si: The illness his daughter Tanis suffers due to a cancer of the blood offers a striking metaphor for what is happening to our earth. A walk Bert created, consisting of five stations, provides the setting for the teachings of Laudato Si, as placed in the metaphor of Tanis's illness.
---

Brett Salkeld, Archdiocesan Theologian, blogs a three-part series on raising kids Catholic. He speaks about some of the particular challenges parents face in our culture today, from child-raising as a counter-cultural undertaking to participating in the parish to understanding the relationship between faith and reason.
---
Priest Obituaries
The Archives page on the Archdiocesan website has obituaries of late priests of the Diocese. It goes back ten years, so if you are interested in checking it out, just click here: https:// archregina.sk.ca/archives-records/obituaries-priests.
---
Mass Schedule
| | |
| --- | --- |
| Wed | 8:00am |
| Thu | 8:00am |
| Fri | 8:00am |
| Sat | 5:00pm |
| Sun | 10:00am |
| Mon | No Mass |
| Tue | 8:00am |
All Services